Is a move in your future?
Whether you are moving for work, family, or just a better lifestyle – having a real estate resource that you can count on in your new town is critical. That's why The Keith Duncan Team has partnered with an international referral network to help you with your next move. Make sure to call us to help you find the best agent in your new town.
Moving to Scottsdale, Arizona?
We took some time to visit Scottsdale recently and to get acquainted with a fantastic real estate team in the area. Below is some information on the area and some highlights on their real estate market.
Where to stay?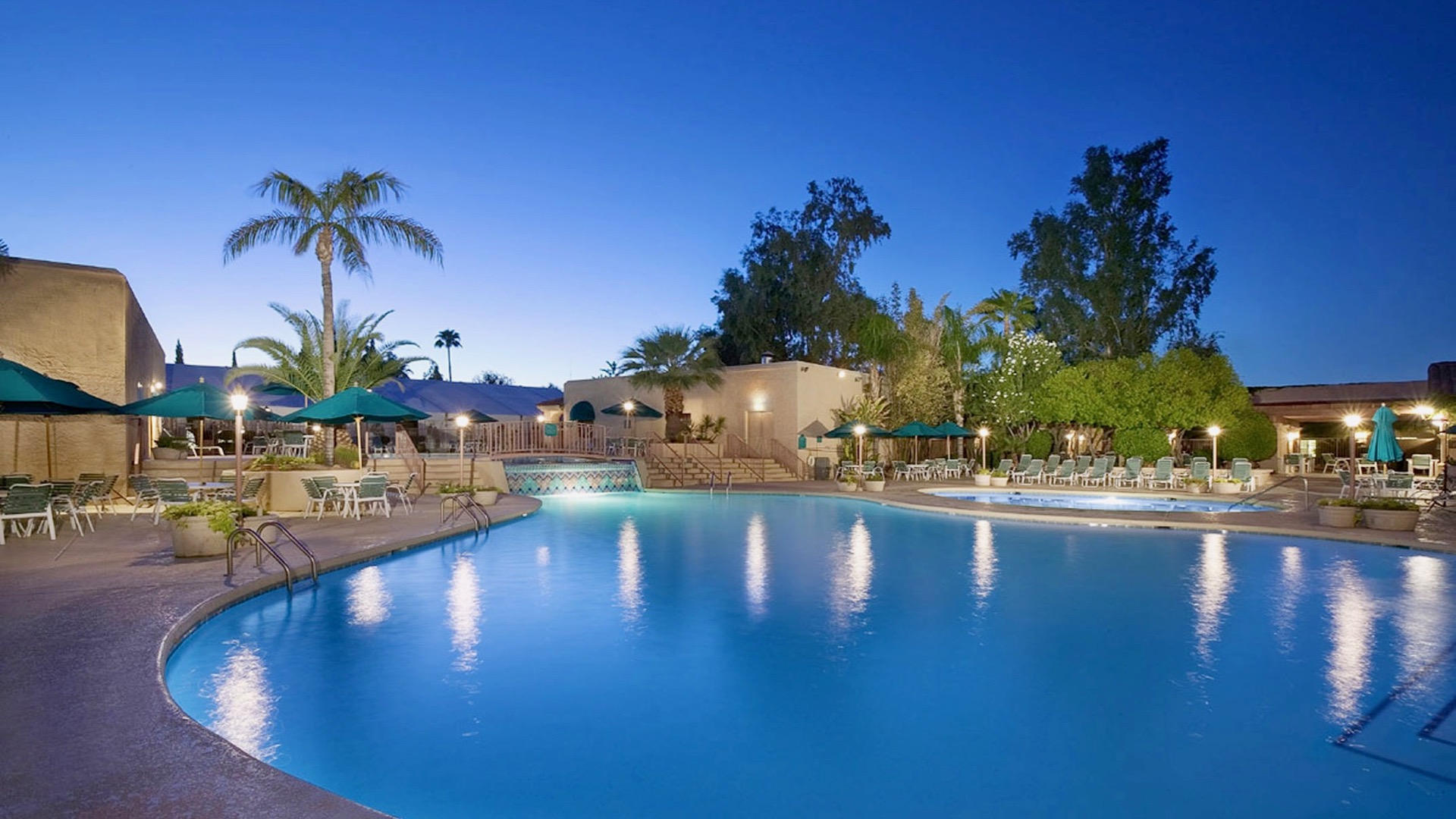 We chose to stay at the Scottsdale Plaza Resort at the corner of Scottsdale Road and Indian Bend. It is just North of downtown Scottsdale. The Scottsdale Plaza Resort is not a chain and has a more authentic southwestern feel. Located on 40 acres of palm-lined property, featuring 5 heated pools, a full-service salon & spa, as well as 4 dining choices from a full-service restaurant to a quick-bite cafe. Room range from King or 2 Queen beds to a 3,100 sqft Presidential Suite. The Scottsdale Plaza Resort is one of the best overall values in the area.
Where to eat?
There are an incredible amount of choices of where to eat in and around Scottsdale. One of our favorites is Crust. This Italian Restaurant is located in an unassuming strip mall at the corner of Hayden and Indian Bend. Their pasta and pizza selections are delicious and there are a number of options for the whole family. Make sure to stop in or grab a bite to go.
Housing Market?
We recently met with a local real estate team to discuss the Scottsdale Real Estate Market. As real estate markets have been showing signs of improvement Nationally, Scottsdale is no exception. The number of active homes for sale dropped almost 20% in 2017, while the average sales price has increased 9.3% in the same year. The average price home in Scottsdale is $507,389 with a median price of $397,000. Days on market is sitting at 82 days, which is a 7.9% drop in 2017.
How are the schools?
I have attached a link HERE to look at the scores of schools in the Scottsdale Unified School District. Overall, the schools are scoring very high compared to other schools in Arizona.
What is there to do in Scottsdale?
One of the best family-friendly places to visit is the McCormick-Stillman Railroad Park. Not only can you ride historic trains, hop on a carousel, and play on the playgroud, the McCormick-Stillman Railroad Park also hosts special events year-round. Grab some lunch and sit under a tree this peaceful family setting.
The Golf Courses in Scottsdale are among the best in the world. Make sure to visit this Website to find out more about courses in the area.
Shopping is also a highlight of the area. Some of the finest fashion stores in the world are available in Scottsdale. Even if you are not a fashionista, make sure to grab a cup of coffee and enjoy the beautiful setting.
There is so much to do in and around Scottsdale. Let us know if you have any questions about your move.
Where to go from here?
Remember, if you are considering a move in the future, make sure to call The Keith Duncan Team first. We will help you find the best agent in the area for your real estate needs.
(520) 820-9969